http://www.huahongchem.com

ABOUT US

Yancheng Huahong Chemical Co., Ltd. locates in Zhangzhuang town,
Yandu district of Yancheng city.At present, the company mainly engages in producing halogen compounds, pyridine derivatives and other organic intermediates, which are extensively exported to Europe, the U.S.A., Japan and India. It is a qualified supplier for a lot of well-known pharmaceutical companies.
We take integrity and compliance as our principle, focus on customer's demand. We try to serve all customers base on our professional knowledge and experience, keep on improvement of our products and service...

NEWS
High quality, customer first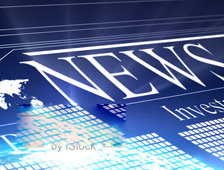 CONTACT
Low carbon environment
Add: Zhangzhuang Town, Yandu District, Yancheng city, Jiangsu, China
Zip code: 224015
Tel.: +86-515-88728598,+86-15366451979 QQ2850402369
Tel.: +86-515-88728533,+86-18962087927, QQ2850402366